Sustainability at Alzchem
The topic of sustainability is becoming increasingly important worldwide and is also a very high priority for Alzchem. In harmony with people and the environment, we want to be a regional company that takes people's interests and concerns seriously, especially when it comes to climate protection. As part of our corporate strategy, sustainability serves as our guide to a successful future. Environmental protection and especially our CO2 footprint are an ongoing issue for Alzchem – and not only since only recently, as we have been active in this area very emphatically for many years. Our medium-term goal is to make our company CO2-neutral.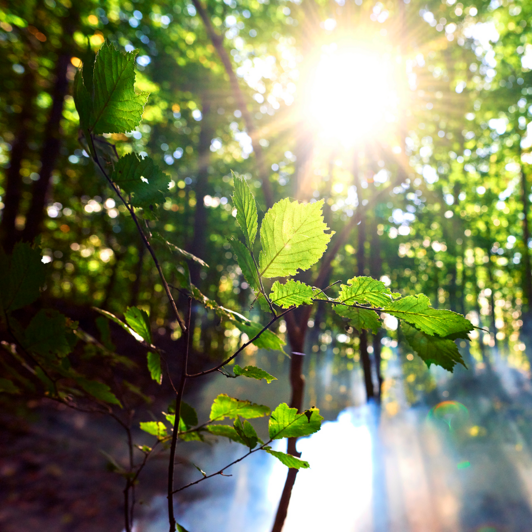 Sustainability - Alzchem offers solutions
The three developments of climate change, population growth and increasing life expectancy are giving rise to new global challenges. Alzchem products offer attractive solutions for achieving the resulting social goals with a wide range of different applications. For example, efficient food production must be achieved in the context of population growth. Pharmaceutical raw materials and our creatine products can contribute to healthy aging as life expectancy increases.
Alzchem is facing up to the goal of sustainability arising from climate change in the field of renewable energies. The company has been EMAS-registered since 1997 and produces an annual environmental statement, which can be downloaded from the following link.
Our path to climate neutrality
Now our company is setting itself a new green milestone as a goal: climate neutrality. Thus, Alzchem has a comprehensive climate roadmap with concrete packages of measures that the Executive Board developed together with an internal sustainability committee.
Here you can find our path to climate neutrality.
Andreas Niedermaier, CEO of Alzchem Group AG
"We are increasingly focusing on sustainability. Our actions and products make an important contribution to society and the environment, for example in test kits for the detection of COVID-19 and antibodies, in feeding an ever-growing global population, and in reducing the amount of land needed for agriculture."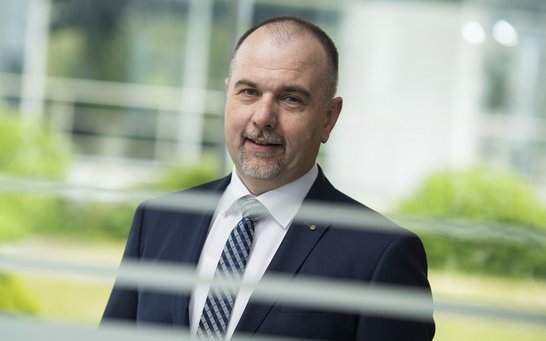 Dr. Georg Weichselbaumer, CSO of Alzchem Group AG
"On the product side, we are making targeted developments in sustainable topics. As a result, for example, we have new applications for our calcium cyanamide in agriculture that succeed in significantly reducing CO2 and methane emissions. Our new product Eminex® was launched in September 2021."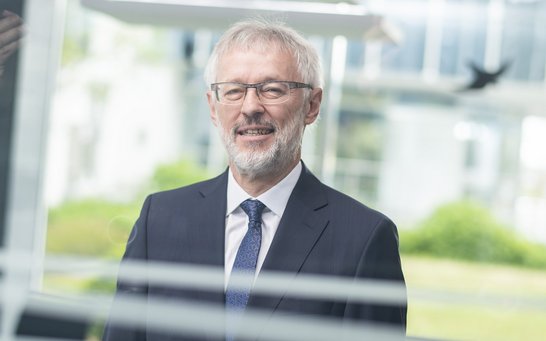 Klaus Englmaier, COO of Alzchem Group AG
"We are constantly working on innovations to operate even more sustainably. The new nitrile production plant is one example. Here, Alzchem is once again relying on gas phase technology that has been permanently optimized by our own engineers and chemists and which sets the state of the art and benchmarks in terms of raw material yield and from an environmental perspective."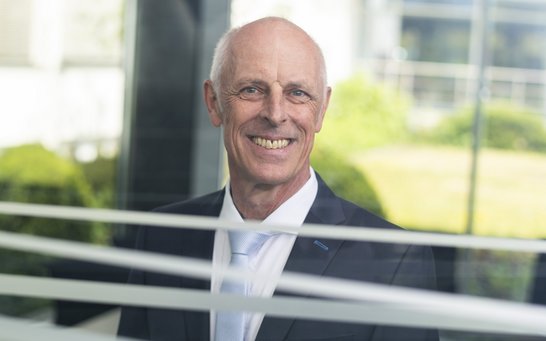 Sustainable Development Goals
The UN has set 17 goals for sustainable development to be achieved by 2030 in a cooperative partnership between the worlds of politics, business and society. Alzchem is making an important contribution to achieving these goals through its actions and products. You can find more information by clicking on the blue buttons below.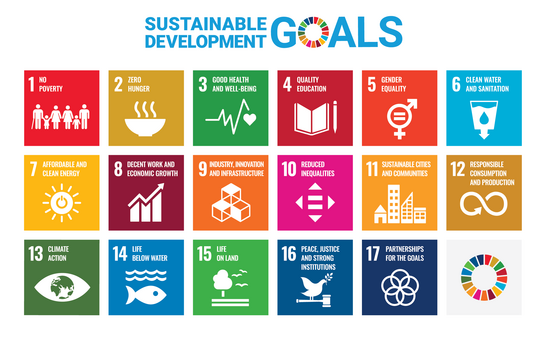 Environmental Protection
Environmental protection and sustainability are currently the dominant topics in economic, health and environmental policy. The Alzchem Group is committed to constantly improving environmental protection. Alzchem has approximately 24 million € per year (previous year: EUR 20 million) of spendings to improve climate protection.
The current environmental program with the defined goals and associated measures for each site can be found in the environmental statement (Alzchem Group AG homepage) that is published annually. The main objectives of environmental protection are the reduction of energy consumption, the use and development of green forms of energy, the reduction and prevention of waste, the protection of water, as well as emission and noise control. The reduction of energy consumption and the medium-term greenhouse gas neutrality are in line with the climate protection goals of the European Union, the ruling of the Federal Constitutional Court at the end of April and the rulings of the European Court of Justice on climate protection. The 2030 climate target and the European Parliament's climate law of June 24, 2021, which has been tightened once again, also provide an important guideline.
In order to achieve these goals, the German production companies of the Alzchem Group have introduced various management systems in the areas of environmental, quality and energy management. These are part of the Integrated Management System (IMS), the advantage of which is that, compared with several isolated management systems, it allows leaner and more efficient management by exploiting synergies. The Integrated Management System of the Alzchem Group is described in the so-called IMS Manual, among other things. It contains relevant processes and regulations as well as responsibilities and tasks.
We therefore regularly monitor, document and evaluate the effects of our activities on the environment by determining environment-related indicators. The presentation of environmental performance in the context of sustainability indicators is intended to provide a quantitative overview of the most important trends for Alzchem. The use of flue gas (CO2) in the production process enables us to reduce the amount of CO2 emitted annually by 50,000 metric tons. Furthermore, over the past three years, we have been able to increase the amount of energy from heat recovery. In addition to the amount of CO2 used, this makes a positive contribution to climate protection. Furthermore, dust emissions into the air have been kept at a very low level overall. NOX emissions have also been significantly reduced in recent years through various improvements in the area of fuel quality. Wherever possible, production-specific waste is recycled back into the production process or utilized internally for another purpose.
Essentially, we base our assessment of environmental performance on the requirements of EMAS and ISO 14001. In addition to numerous internal audits, external monitoring audits also play an important role as part of the recertification or revalidation process by an external monitoring company. Alzchem Group companies also conduct supplier and customer audits. In addition to quality issues, environmental aspects are also considered here.
The authorities also regularly check compliance with the requirements from approval notices and environmental law in the operation of our facilities. In order to be able to carry out these reviews as efficiently as possible for both the monitoring authority and the Alzchem Group, a project was developed in cooperation with the authorities and with other companies in the Upper Bavarian chemical triangle, the model of "cooperative plant monitoring."
Our subsidiary Nordic Carbide AB, based in Sundsvall, Sweden, is subject to Swedish environmental legislation. The company publishes an annual environmental statement, which is submitted to the local authorities.
Water is a resource that is essential to human life. We are committed to the responsible use of water, want to use water as sparingly as possible and thus further reduce our water consumption in the future. A good water supply is one of the most important prerequisites for smooth production processes, as water is one of the most important auxiliary materials for the chemical industry.
The soil conditions at our Trostberg, Hart, Schalchen and Waldkraiburg sites are characterized by thick, very porous gravel layers which contain significant groundwater reserves. This geological feature allows us to extract all the cooling, process and drinking water we need from our own groundwater wells.
The water management of the German Alzchem sites implemented enables monitoring of the wastewater, which mainly consists of cooling water and rainwater. Only a small fraction of the wastewater (approx. 0.5%) has to be cleaned in a wastewater treatment plant.
The cooling water supply of Nordic Carbide AB is ensured by the local site operator at the mouth of the Ljungan River with an average water flow of 200 m3/s. A maximum of 0.5 m3/s is required for carbide production, so that the environmental impact can be described as very low.
Avoiding and reducing waste is important to us: The total volume of waste from our sites varied compared with previous years. In 2020, this mainly resulted from waste generated during construction and demolition work and from the product range of the multi-purpose plants. Production-specific waste represents the largest share, while non-production-specific waste relates to all other waste. As far as possible, production-specific waste is recycled in internal production processes. Environmental targets in the area of waste help to avoid waste or to reduce the amount of waste.
The annual emissions report of the exhaust gas incineration plant (AGV) for the Trostberg Chemical Park was published in May 2021. Alzchem thus informs the public about the proper operation of the AGV. As in previous years, the prescribed limit values were continuously monitored in 2020. There were no exceedances of the daily mean values. By operating the AGV, Alzchem ensures the reliable disposal of waste gases and chemical waters at the Trostberg Chemical Park and thus avoids unnecessary transports of hazardous waste.
Alzchem, as an energy-intensive company, strives to further optimize its handling of the resource energy. Energy management involves systematically carrying out energetic assessments of all operational areas, the energy performance indicators, energy targets and action plans for the continuous improvement of energy-related performance.
For more detailed and site-specific information as well as the corresponding goals of our environmental program, we refer you to the environmental statement published annually.
Employee matters
We are committed to our employees and, in addition to offering an attractive remuneration system, we also offer flexible working hours and job security. Social interaction and collegial action are part of our corporate philosophy. Furthermore, we support our employees in shaping their own professional development. Our principles of conduct – reliability, fairness, trust and responsibility – are the benchmark for cooperation within the company, and in dealing with customers and suppliers.
By signing an Equality Charter, Alzchem ensures, among other things, a secure livelihood, life-phase-oriented working hours, equal career development opportunities and equal pay for women and men.
We pursue the goal of attracting, retaining and motivating qualified employees. Furthermore, we want to create a sustainable and stable environment for our employees. We pay particular attention to the satisfaction and commitment of our employees. The level of fluctuation and the average length of service give us an indication of how satisfied our employees actually are. These indicators were 3.5% in 2020 (2019: 3.5%) and 18.3 years (2019: 18.4 years). This is a top score in a Germany-wide comparison in terms of fluctuation (16%) and length of service (11.5 years).
(Source: IWD – Institut der deutschen Wirtschaft and Benchmarking Center Europe, January 21, 2021).
In order to achieve our goals, we have adopted many measures that we will briefly discuss below.
Social matters
Our company has set itself the goal of actively shaping social life at its locations. The Alzchem Group is therefore very active in the public sphere. It supports children's and youth projects as well as school projects and is a member of the non-profit association for the promotion of education and entrepreneurship in Germany, the so-called Wissensfabrik (Knowledge Factory – Companies for Germany; Homepage (January 21, 2021)). Alzchem is also a member of the Trostberg Business Support Group, which has set itself the task of supporting education, art, local history, music and other cultural activities, as well as promoting sports and social institutions in Trostberg.
As a company with regional roots, we assume social responsibility, especially in the direct vicinity of our sites. In 2020, the Alzchem Group continued to be involved in numerous donation and sponsorship projects. The funds provided were used to support numerous projects and measures focusing on social, sports, cultural and educational activities.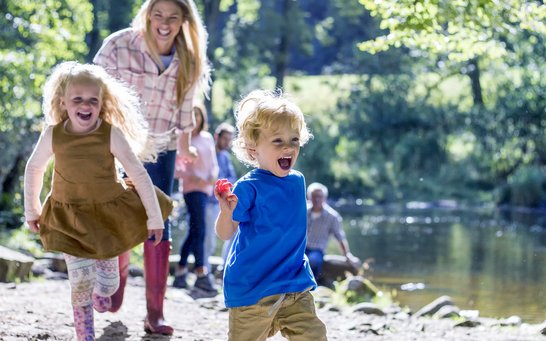 Alzchem promotes education
Taking time for young people is a tradition and a priority at Alzchem. As a chemical company with a passion, we are happy to pass on our enthusiasm. Alzchem Group AG sees its commitment to young people as an investment in both its own future and that of the region. We feel a strong bond with the region and our homeland and, in the spirit of good neighborliness, we want to offer children and young people career prospects. It is a lasting concern of ours to convey the fascination of chemistry/science to them at an early age and in this way also to show them the diverse career prospects that the Alzchem Group offers. The Alzchem education initiative not only includes financial contributions to schools in the catchment area of our sites, but also cooperation in the area of scientific learning content.
With projects such as "NaWi – Natural science, how does that work?" we arouse the curiosity of even the very youngest children. As sponsoring partners, Alzchem and BASF have concluded cooperation agreements with kindergartens and elementary schools in the region through an educational partnership. These receive experimental kits and teacher scripts with instructions and background information. Our NaWi team members pass on their knowledge to the teachers at the participating schools. Teachers and students become acquainted with experiments and gain confidence in using the materials. The event is recognized as a teacher training course. The teachers are responsible for implementation. The NaWi experiments become an integral part of the physical education at elementary schools. After about six months, the NaWi team members and the teachers meet to exchange results and experiences from the project and to evaluate learning outcomes and the teaching methodology.
The projects that celebrated their 10th anniversary in 2017 are a successful and proven activity and cooperation of Alzchem Group AG, BASF in Trostberg and the Wissensfabrik. "Wissensfabrik – Unternehmen für Deutschland" (Knowledge Factory – Companies for Germany) is an open platform for all companies, educational institutions and initiatives that promote knowledge and education as the key to more economic growth. Wissensfabrik and we have a common goal: to make the next generation, and thus the location Germany, fit for the future. As a cooperative partner, we see it as our responsibility to provide entrepreneurial impetus to schools and universities, and to support and accompany policymakers in their educational mission.
Compliance
The term compliance refers to the entirety of all measures to be observed that constitute the compliance of a company and its employees with regard to the legal requirements and prohibitions. In addition, the conformity of the entrepreneurial business is to be ensured with all social guidelines and core values. These include, in particular, the observance of human rights and the fight against corruption and bribery.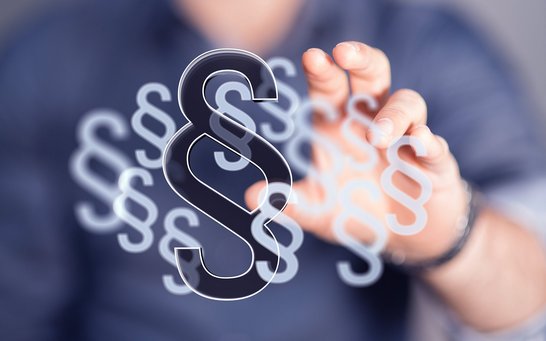 The Alzchem Group is also committed to these goals. No employee, job applicant or business partner is allowed to be disadvantaged or preferred on grounds of race or ethnicity, gender, religion or beliefs, disability, age or sexual identity. Any kind of harassment is strictly prohibited and will not be tolerated by our company. Values such as human dignity, tolerance and respect are fundamental values of an open, pluralistic society. They are enshrined in the German Basic Law and consequently guide our entrepreneurial thinking and actions as well as our corporate culture.
In order to achieve these goals, the Alzchem Group has established a compliance system that serves to prevent or limit the damage, detect and terminate infringements and fulfill statutory obligations.
Alzchem Group AG has joined the Code of Conduct of the Federal Association for Materials Management, Purchasing and Logistics (BME). The company is committed to stopping bribery and adhering to ethical principles towards customers, competitors and business partners. All business actions and decisions must be in accordance with applicable law.
Furthermore, Alzchem Group AG has implemented its own guidelines, which summarize the corporate policy principles and standards. All employees must be familiar with these principles, and appropriate action must be internalized. They provide orientation with regard to the basic legal and ethical obligations of Alzchem employees and give them the security they need to act properly on the job.
In addition to the option of reporting to the Compliance Manager, Alzchem has also set up an external whistleblower system ("Whistleblower Hotline") at an external reporting office. Alzchem employees and third parties, e.g. business partners or customers, can thus report legal violations within the company externally and, if desired, anonymously. By using the whistleblower hotline, the whistleblower does not incur any costs and does not suffer any disadvantages in relation to Alzchem, provided that the whistleblower has not himself violated any laws or, for example, the corporate guidelines. The employees of the external service provider are subject to a duty of confidentiality. They will treat the identity of the whistleblower and the information provided by him or her confidentially, insofar as this is desired by the whistleblower and legally possible, also in relation to Alzchem. The external service provider as well as Alzchem will follow up the information with due diligence and thoroughly investigate the underlying facts.
The Whistleblower Hotline can be reached at the following address by means of an online form, by e-mail, by telephone or also in a personal conversation:
Online form (possible both anonymously and with name) at alzchem.hinweisgeberexpertemeldeplattform.de
E-mail: info@hinweisgeberexperte.de
Telephone: 089 21 52 74 33 (weekdays between 9.00 a.m. and 5.00 p.m.)
Personal meeting: Please make an appointment by e-mail (info@hinweisgeberexperte.de).
Address "Hinweisgeberexperte.de":
Compliance Consulting + Service GmbH
Maximilianstrasse 24
80539 Munich
The company firmly believes that the integrity of all actions is an essential prerequisite for a sustainably successful business. As a globally active Group, Alzchem is subject to numerous national and supranational legal regulations – the regulations, laws and directives of the EU, but also the laws of other countries for example. All business matters and processes must therefore be designed in such a way that they comply with all applicable laws and other binding regulations in whose area of application Alzchem conducts its business activities. Our employees are prohibited from issuing any instructions in the course of their business that deviate from this or from our corporate guidelines.
Consequently, any active or passive bribery or acceptance of benefits, or any attempt to do so, is strictly prohibited. Alzchem's actions are intended to avoid even the appearance that employees are seeking to influence their business partners through extraneous means. For this reason, gifts, favors, hospitality or other benefits may only be granted or accepted in the Alzchem Group if they do not exceed the scope of business customs in the region concerned, do not have an unreasonably high value and are within the scope of what is permitted by law or employment law.
The Alzchem Group is committed to fair competition for the benefit of its own customers and its other stakeholders. In addition, Alzchem respects the independence of public officials. For this reason, any form of corruption, including so-called acceleration payments, is strictly prohibited at the Alzchem Group. Here, all relevant laws as well as our corporate guidelines also form the basis for anti-corruption regulations.
Alzchem treats all business partners in a legally impeccable and fair manner. Suppliers and service providers are selected by the purchasing organization in an orderly process according to objective and comprehensible criteria. Contracts are awarded on the basis of competitive bids wherever possible and reasonable. When selecting suppliers, Alzchem ensures that they act in accordance with the principles of the company guidelines and compliance rules. Incentives such as performance-related commissions, discounts, price reductions or free deliveries of goods must at all times take into account the various legal regulations. Therefore, business incentives in the Alzchem Group must be documented comprehensively and correctly. In order to prevent prohibited actions, payment for deliveries and services is made directly to the respective contractual partner. Payment in cash is prohibited, except in minor cases.
In all other respects, reference is made to the Corporate Governance Report.
Safety
The protection of people from adverse effects on their safety and health caused by products, business and production processes, as well as the responsible handling of the environment and natural resources are elementary components of responsible corporate action for Alzchem Group AG. Starting with compliance with laws and agreements as a basis, we work to continuously improve our performance and management system in this area.
As a company in the Trostberg chemical park, we not only want to be economically successful, but also a good partner, employer, trainer and neighbor. Based on this self-image, we also assume responsibility for the safety and protection of our environment and our surrounding area. For over 100 years, we have been operating plants at the Trostberg and Hart sites that are subject to the so-called Major Accidents Ordinance. This ordinance regulates the protection of people and the environment from the consequences of possible incidents in technical plants, in which hazardous substances could possibly escape. A wide range of our own safety initiatives, a well-trained plant fire brigade and the extensive safety precautions in our plants and facilities, which have been optimized in cooperation with the authorities, help to minimize dangers for our employees and those who live near our sites. As a company of "ChemDelta Bavaria" (joint initiative of the companies in the Bavarian chemical triangle), we provide information on safety measures and the proper behavior in the event of incidents in a current brochure. The information it contains can be viewed at any time on the homepage of Alzchem Group AG. Thus, these aspects are also transparent.
The carbide plant in Sweden falls within the scope of the European SEVESO III Directive and is therefore subject to the relevant Swedish laws, which are comparable to the German Major Accidents Ordinance.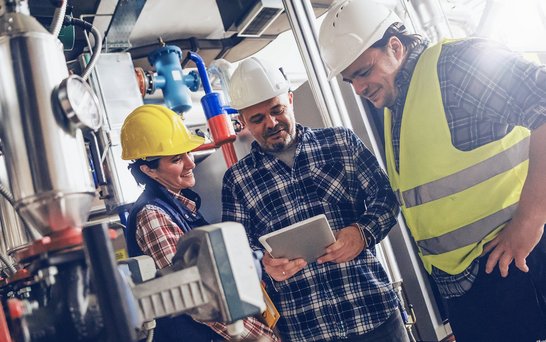 Alzchem has implemented an occupational health and safety management system in accordance with OHRIS (Occupational Health and Risk Management System). The long-standing certification was extended by three years in 2018 by the government of Upper Bavaria.
All companies located at the sites operated by Alzchem participate in joint safety work in seven working committees. The Safety Steering Committee is the key authority in safety and health work at the German sites of Alzchem Group AG. The Safety Steering Committee, which usually meets one a month, coordinates the activities of the safety and health program.
Safety audits are an important instrument of our safety management system for avoiding unsafe actions. Their goal is to motivate all employees to act safely on a regular basis and to identify and remedy misconduct and safety deficiencies. We also encourage our employees to report so-called near-accidents. The technical term for a near-accident is "near miss." There is great learning potential in near miss cases, as they can help us prevent hazards. Problems and accidents can thus be avoided.
Another important pillar of occupational health and safety is the various types of risk assessment. This effort is reflected in the corresponding key figures for occupational safety: The 1,000-employee rate – i.e. the number of reportable occupational accidents per 1,000 full-time employees – was 7.1 at the German sites in 2020 as a whole, far below the average of 19.03 cited by the German Social Accident Insurance (DGUV). Nevertheless, we want to reduce this rate even further. (Source: DGUV homepage, January 21, 2021)
In addition to the 1,000-man ratio, the Alzchem Group determines its own safety performance using the KSUND key figure. KSUND is a key figure for safety and accidents involving external medical care and takes into account not only our own employees, but also employees under the AÜG and contractor employees. The KSUND rate is 14.7 for the full year 2020, which is below the previous year's figure and below the target of 15.3.
In the reporting year 2020, a key figure on plant safety was collected for the first time throughout the company: the so-called "PSIR – Process Safety Incident Rate" according to the standard of the German Chemical Industry Association (VCI). PSI events are defined as the unintentional leakage of chemical substances or energies above defined threshold values from their initial enclosure, such as pipelines, pumps, tanks or drums. The only incidents considered in these potentially safety- and environmentally-relevant incidents are those that occur during a process engineering operation. The PSI rate (PSIR) represents the number of PSI events during a year in relation to 1,000,000 working hours. The PSI rate for Alzchem in 2020 was 2.4. Starting in 2021, the PSIR will be used at Alzchem as a control parameter for continuous and sustainable improvement in plant safety.
Regular inspections by the supervisory authorities, such as the incident inspection at the Trostberg plant, took place in 2020. In addition, new processes as well as process and plant modifications are examined for their hazard potential. A systematic approach to emergency and incident management has been developed in the event of an alarm. It is good practice that many exercises have again been carried out in recent years in order to be prepared and be able to act in the event of an incident.
Our asset-based information security risk management not only takes into account the technical infrastructure, but effectively involves the entire organization, including human behavior and immaterial damage classes.
In order to achieve the optimal security level for the Alzchem Group, for example, protective zones have been defined for physical security, information has been classified using a so-called "confidentiality matrix" and procedural instructions have been used to achieve an equal understanding of the security process in practice.
Regular information on specific occasions and mandatory training courses ensure that the topic of information security remains in the minds of employees.
The responsible specialist department monitors the implementation of the compliance requirements of the legislator and the Alzchem Group. During the reporting period, the internal control system was expanded and corresponding processes automated.
The operational security – especially of critical IT systems – is constantly being improved through optimized system management. In light of the continuously growing threat situation, we regularly review our protective measures, implement necessary countermeasures on a risk-based basis and continually review them.
Alzchem complies with the legal requirements in the field of environmental protection. In addition to the notices of approval, the Federal Immission Control Act with its ordinances (e.g. the Hazardous Incident Ordinance, 17th BImSchV), the Water Resources Act, the Wastewater Ordinance, the Ordinance on Installations for Handling Substances Hazardous to Water (VAwS) and various laws and ordinances on waste law and nature conservation law set important standards. In order to implement compliance with the legal requirements and to monitor the rules and regulations, Alzchem uses the so-called dialogue system "Law in Operation," which is updated regularly. In this system, all regulations are checked for relevance and assigned to the respective departments. Changes are entered into the database in monthly updates and made available to the affected departments for information purposes.
Supply Chain
Corporate social responsibility is also a high priority in our supply chain. For this reason, we have undergone an independent CSR rating by the global assessment platform EcoVadis. In addition, in the area of purchasing/supplier approval, we ensure that company-wide standards are met in the procurement of our raw materials.
Here you can find the Alzchem Code of Contact for Suppliers.