Discover the varied training at Alzchem.
You are the Future. We teach you the major skills.
Every year, around 50 trainees start their training at Alzchem in commercial, metalworking, electrical engineering and chemical areas. Maybe you will be one of them next year?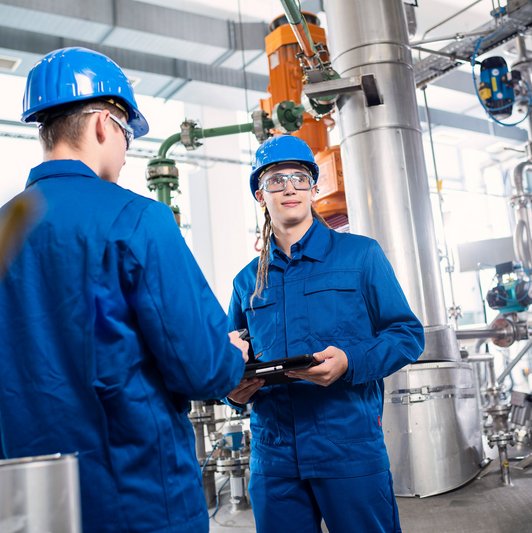 Alzchem is one of the largest trainers in the region.
We offer a state-of-the-art training laboratory and ideal training workshops and a varied commercial training. Here you will receive practical training in the relevant departments - with specializations and support. The high quality of our training is also recognized by global corporations - so much so that they let us train them. The good training you receive with us lays the foundation for your future career.
We impart the social and professional skills that guarantee the success of a leading company.
Your contact around the training
Do you have any questions about training, an apprenticeship or your application?
There are no stupid questions - so feel free to contact us.
ausbildung@alzchem.com
T +49 8621 86-2231