Quality & Environment
We want to be a responsible and profitable chemical company in Bavaria. Our employees, our products and the Upper Bavarian region are the focus of our activities. We embrace this challenge and address the issues of environment, safety, health and quality. Based on our integrated management system and through a continuous improvement of our processes and products we create the environment to achieve these goals.
We stand for quality. We stand for the environment.
One key aspect of our corporate strategy is a comprehensive approach to environmental protection and quality assurance for our products.
Our success as a company depends on the quality of our products, the services that our employees provide and the customer satisfaction that results from our approach.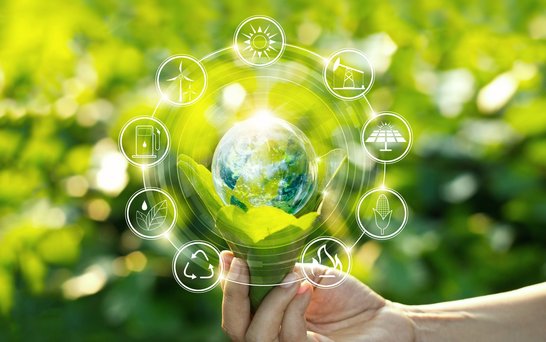 Our Environmental Declarations
Corporate Social Responsibility (CSR)
CSR means responsible behavior with respect to sustainable development.
The integration of social and ecological concerns into the operating activities plays an essential role, as well as the relationship to stakeholders, including employees, customers, investors and government.
Ecovadis assesses and rates suppliers concerning their CSR behavior already for several years on behalf of leading companies in the chemical industry. Alzchem managed to improve its rating continuously over the last years and was again awarded with a gold medal by Ecovadis in 2023 as in previous years.
Alzchem now belongs to the top 2 % of suppliers rated by Ecovadis in the chemical industry.
Our environment
As one of the founding members of the first and second "Bavarian Environmental Agreement" we feel particularly committed to the principles of "Sustainable Economic Growth in the 21st century". The main idea of this Agreement is to combine the efforts of the Bavarian state and the Bavarian industry in order to achieve a long lasting environmentally compatible economic development.
Through discussions with our customers, neighbors, employees, environmental associates and politicians we can offer responsible solutions. Together we will improve the conditions at our plant sites and increase the efficiency of our manufacturing processes. The involvement of our employees concerning environment, safety, health and quality matters is of highest importance.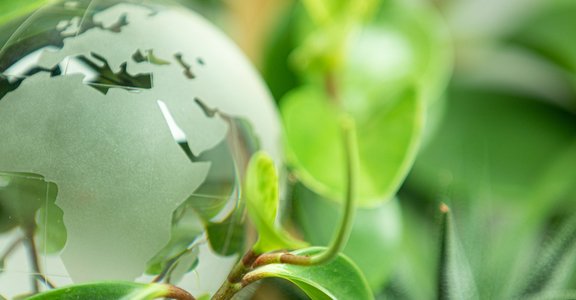 Quality and Certificates
Our goal is to satisfy our customers because they are the prerequisite for the economic success of our company. Excellent quality, the best service and competitive pricing ensure the satisfaction of our customers. Based on our integrated management system and through a continuous improvement of our processes and products we create the environment to achieve these goals.
ISO 9001, 14001, 17025, EMAS (environment) and OHRIS (safety) certifications as well as numerous customer audits provide proof of our high quality standards.
Site
Trostberg
Schalchen
Hart
Waldkraiburg
Nordic Carbide (Sundsvall)
ISO 9001:2015 / ISO 14001:2015
(quality and environmental management)
X
X
X
X
X
ISO 50001:2018 / energy management
X
X
X
X
ISO/IEC 27001:2013 / information security management
X
X
X
X
ISO/IEC TR 27019 IT security catalogue (SiKat)
X
X
X
ISO/IEC 17025 (Prüflaboratorien)
X
EMAS III / environmental management
X
X
X
X
The Environmental Pact of Bavaria
X
X
X
X
OHRIS / work safety manangement
X
X
X
X
OHSAS / Occupational Health- and Safety Assessment Series
X
IFS Food
X
HACCP Certificate
X
FAMI-QS Code
X
BfR XXXVI regulation:
ISEGA Certificate
X
EFB / waste management
X
AEO-F
(Authorized Economic Operator)
X
X
X
X
Ecovadis Business Sustainability Certificate
X
X
X
X
BME Code of Conduct / certificate
X
ECM / entity in charge of maintenance certificate
X
ECM / Technical Assessment by VPI
X
ECM / Qualified supplier of Deutsche Bahn for maintenance of wagons, risk class high
X
Certificate of Accreditation
X
Climate protection certificate
X
X
X
X
Module D according to European Directive 2014/28/EU (BAM)
X
Information on transport and shipping packaging
The document "Recycling code for shipping and transport packaging" contains the recycling codes (according to Commission Decision 97/129/EC) of the shipping and transport packaging used.
REACH
Tested safety for the sustained development and production of chemicals
Alzchem AG will meet all relevant chemical requirements of the EU and Germany for the production and testing of our products pursuant to the regulations of the chemicals legislation (REACH) of the European Union,.
Safety requirements for the use of our chemicals are always current and are provided to our customers in our MSDS. We take our responsibility seriously and through regular monitoring of their compliance, also expect the same degree of responsibility from our suppliers and sub-contractors.
Based on our certified integrated management system we continuously monitor the environmental and healthful impact of our products, regarding both manufacture and use.