Silzot®
Silicon Nitride Powder
Silicon Nitride Powder is a raw material for technical ceramics and for coatings. The properties of such ceramics are high strength over a broad temperature range, good thermal conductivity and high fracture toughness. In the solar industry silicon nitride powder is used during the production of wafers, based on multi-crystalline silicon.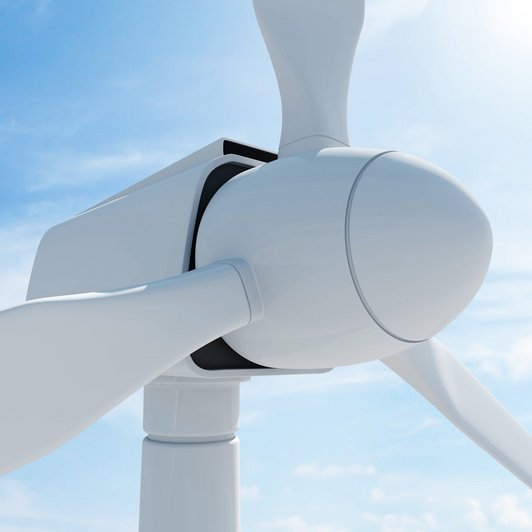 Silicon nitride powder from Alzchem
Alzchem's high α- silicon nitride powder - Silzot® HQ provides silicon nitride ceramics with highest properties achievable, due to its purity, crystallite size and stable quality.
Furthermore, Alzchem offers an ultrapure silicon nitride grade for the application within the solar and electronics industry. Silzot® SQ captivates with very low fractions of impurities and an advantageous ratio of α- to β-modification.
Silzot® covers a wide range of diverse and unique requirements in the high-tech sectors of the automotive, solar, electronics and aerospace industries as well as applications in various other branches (metallurgy, paper, machinery, etc.).
Silzot® HQ – α- Silicon Nitride Powder
Characteristics:
Since 1992 Silzot® HQ – silicon nitride powder is produced in Trostberg via direct nitridation of silicon. It was optimized over the years to allow technical ceramic producers the best processability in their production and helps them to achieve their targeted product properties. Silzot® HQ is highly appreciated for the sintering of complex parts and pieces for the high-end sector of various advanced ceramic applications.
Silzot® HQ meets highly sophisticated demands of the advanced technical ceramics industry.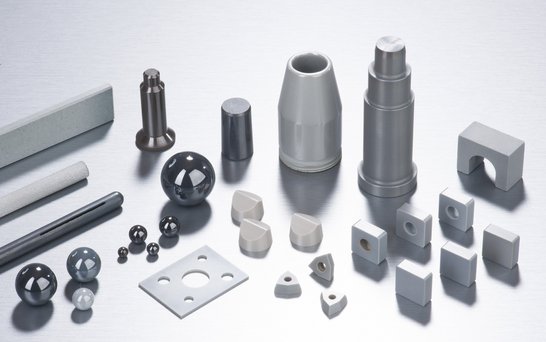 Fields of application:
Ball/Roller bearings
Cutting tools
Plant components in direct contact with the melt in metallurgical operations
High-endurance ceramic parts for the automotive industry
Heater plugs
Sealings
Cooler/heater elements for semiconductor application
Components for current generators
Thermal shock resistant construction elements for application in aeronautics
and many others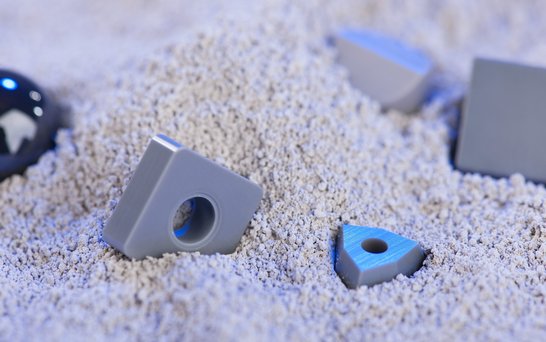 Silzot® SQ – Ultrapure Silicon Nitride Powder
Characteristics:
Highest purity silicon nitride powder derived from the direct chemical reaction of ultrapure silicon metal (polysilicon) and pure nitrogen obtained from the air, low fraction of impurities (in particular Cl, F, O and metals like Al, Fe, W, Cr, Ni, etc.).
Silzot® SQ – ultrapure silicon nitride powder is an optimized releasing agent for solar grade multi-crystalline silicon casting.
BEST IN CLASS
ANTI-STICKING PERFORMANCE
AND OPTIMIZED INGOT CRYSTALLIZATION
MOST STABLE AND CONTROLLED QUALITY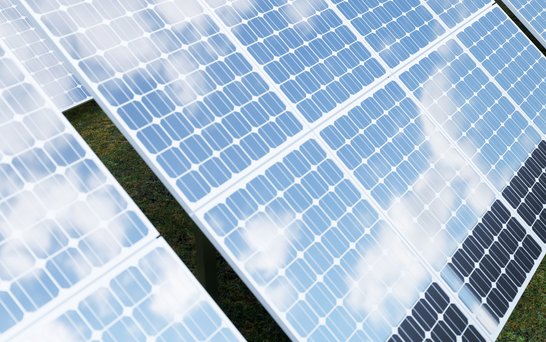 Fields of application:
Silzot® SQ – silicon nitride powder is used as a coating of the inner surface of quartz crucibles: the multi-crystalline silicon solidifies during a carefully controlled process to produce multi-crystalline silicon wafers. These will then be assembled into photovoltaic modules.
With its optimized cost-benefit-ratio Silzot® SQ is the perfect material for the economic production of high efficiency wafers.

BUILT TO LAST.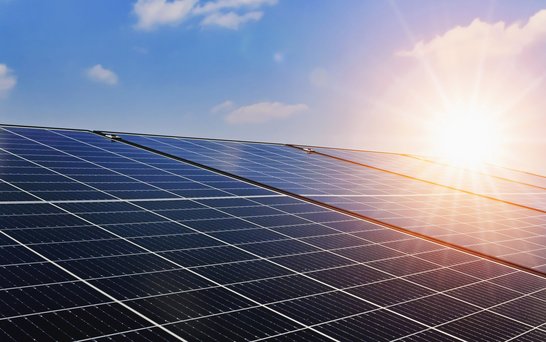 Take a look at our product list