The Science Behind Creatine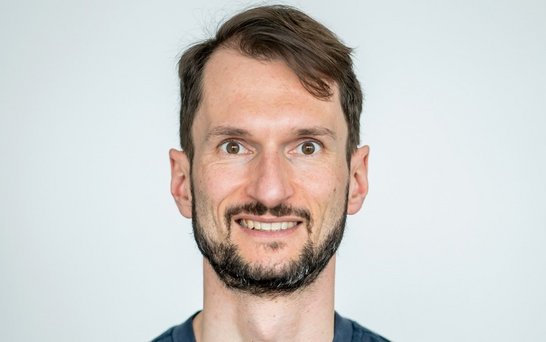 Dr. Robert Marshall, Team Physician at RB Leipzig: The Science Behind Creatine
Dr. Robert Percy Marshall is a proven expert in the medical aspects of competitive sports: a specialist in physical and rehabilitative medicine as well as Master of Medical Administration in micronutrient therapy and regulatory medicine, he has headed the medical department of Bundesliga soccer club RB Leipzig since 2018. His treatment spectrum includes Traditional Chinese Medicine as well as othomolecular and osteopathic approaches in addition to conservative orthopedic and functional sports medicine. Previously, he was responsible for the sports medicine care of the HSV youth academy from 2012. He is also co-founder of the Institute for Sports and Exercise Medicine at the University Medical Center Hamburg-Eppendorf.
Marshall knows the positive effects of creatine: he recently published the video "Creatine in Athletes'Performance" on Youtube, in which he explains in detail the role of creatine in sports and its mode of action in the body as well as additional potential of the micronutrient, and together with three colleagues the review paper "Role of Creatine Supplementation in Conditions Involving Mitochondrial Dysfunction: A Narrative Review" in the magazine Nutrients.
"Every day, 'mitochondrial dysfunction' is coming more and more into the focus of science and medicine, for example, Dr. Stephan Barth, Dr. Jens Freese and Alexis Diaz-Vegas," Marshall points out, continuing, "Poor function of our cellular power plants is associated with a variety of so-called diseases of civilization. Long Covid Syndrome - or Post Viral Fatigue Syndrome - also appears to originate in this dysfunction. While creatine was once a dietary supplement used only by athletes, we now know that it can also be therapeutic and preventive for a variety of diseases."
A brief summary of some important points of the video from Dr. Robert Marshall:
Creatine is the most studied dietary supplement in professional sports, primarily because of its strength-enhancing properties

The benefits of creatine go beyond its positive influence on athletic performance: studies show a direct effect on mitochondrial dysfunction

Creatine can prevent cell damage due to circulatory disorders, mild traumatic brain injury (concussion), and sudden cardiac death.

Recent research suggests a positive effect on cognitive abilities, depression and chronic fatigue.
The paper "Role of Creatine Supplementation in Conditions Involving Mitochondrial Dysfunction: A Narrative Review" in full here.
Here you can find more information about our product Creapure®