Creapure® athlete André Höflich qualifies for Beijing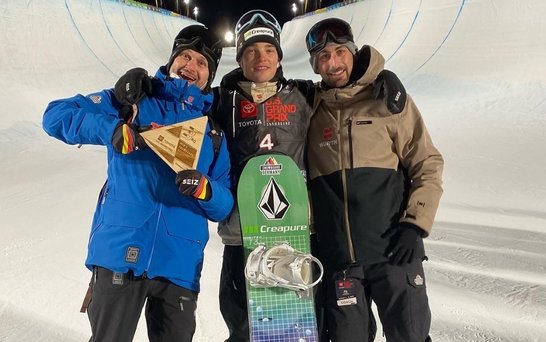 It was already clear at the beginning of January: André Höflich is going to Beijing! On January 8, 2022, early in the morning German time, the snowboarder from Allgäu succeeds in making it onto the World Cup podium for the second time in his career - the 24-year-old finishes third in Mammoth Mountain and thus qualifies for the Games.
André Höflich is Germany's number one in the halfpipe and has a real chance of winning a medal in this category. He gets the mental strength he needs for top performance in competition outside in nature - here he feels safe and balanced. He can also count on the support of his mentor Nicola Thost, the 1998 halfpipe champion. For the necessary power in his legs, a high level of concentration and fast regeneration after training, he swears by the effects of Creapure®.
We are keeping our fingers crossed for André and wish him every success on his way to the top of the world!
More background and information about André can be found here or in this short portrait.
Here you can find more information about our product Creapure®