BREAK-THRU® SP 133 for the first time in organic farming in Austria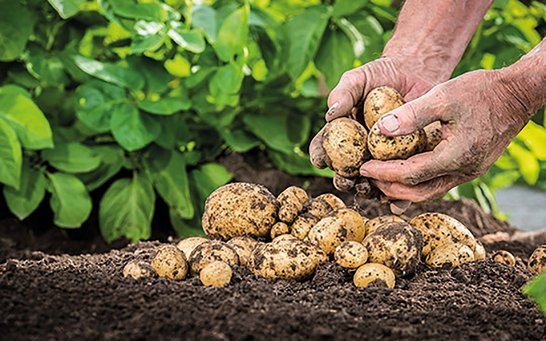 New wetting and adhesive agent for the organic food industry in Germany
BREAK-THRU® SP 133 - the additive for organic farming - is now also listed in InfoXgen®, the list of operating resources for organic farming in Austria. In 2021 AlzChem will be able to offer the product BREAK-THRU® SP 133 to farmers in Austria for the first time.
Additives are used in conventional and organic farming to optimize the efficacy of crop protection products, biostimulants and foliar fertilizers and to reduce losses of active ingredients. External impacts, such as cold and low humidity, but also other factors, such as a strong wax layer on the leaves, can reduce their efficacy. BREAK-THRU® SP 133 is able to ensure good wetting, a stable spray coating and a low-drift application of spray solutions. Its features are part of the name SP: S = sticker and means the ability to adhere,
P = penetrant and refers to the ability to penetrate the leaf.
About AlzChem
AlzChem is a globally active specialty chemicals company that is predominantly among the market leaders in its fields of activity. AlzChem benefits in particular from the three very different global megatrends of sustainability, population growth and healthy aging. AlzChem products offer attractive solutions in a wide range of applications.
The company sees interesting growth prospects for itself above all in the fields of human and animal nutrition, pharmaceuticals, agriculture, fine chemicals, metallurgy and renewable energies. The broad product range includes, for example, dietary supplements, plant growth regulators and precursors for corona tests.
The company employs around 1,630 people at four production sites in Germany and Sweden, and at two sales companies in the USA and China. In 2020, AlzChem generated consolidated sales of around EUR 379 million and EBITDA of around EUR 53.8 million.
Here you can find further information about our product BREKA-THRU-SP-133®