AlzChem continues to expand digitalization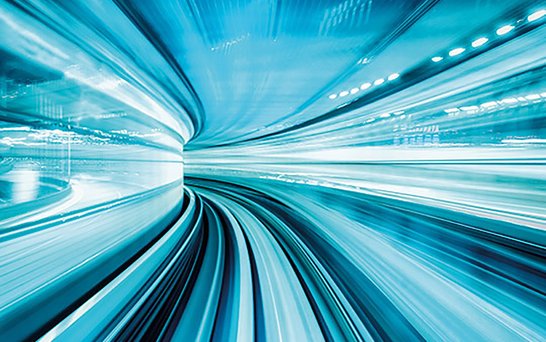 AlzChem presents services and new developments in the market segment of basic chemistry and synthesis building blocks.
Despite the spreading of the COVID-19 pandemic around the world, we remain extremely well connected to our customers using digital media. In 2020, it was not possible to get in touch with our customers like before, for example via business trips or trade fairs. The personal dialogue could not take place as usual. This was remedied through video conferences and digital trade fairs. We continue to meet with our customers and business partners with these virtual forms of communication. This is a practicable solution for everyone as long as direct meetings cannot take place or can only take place to a very limited extent. AlzChem has doubled the bandwidth of the Internet connection for this purpose and enabled 40% of its employees to access it from the mobile office. Internet based solutions like Microsoft Teams are increasingly used as modern collaboration tools. The number of users and meetings has multiplied within a year.
As part of digital trade fairs, AlzChem showcases services and new developments in the market segment Chemistry & Building Blocks with the product groups DYHARD®, Dicyandiamide, Cyanamide, Silzot®, Bioselect® and NITRALZ®. The multi-purpose plants also illustrate the strengths in custom synthesis under the slogan "custom synthesis - your extended workbench". With this innovative type of communication, the related contact person can be contacted in a defined approach.
However, online media are not only used for sales. Quality management also plays a central role in this context. Customer audits are continued to be carried out. However, they now take place in digital form. These remote audits enable the customer to get an up-to-date picture of AlzChem's quality standards even in times of pandemic.
About AlzChem
AlzChem is a globally active specialty chemicals company that is one of the market leaders in its fields of activity, also in the international segment. With its broad product range, AlzChem benefits in a special way from the four very different global megatrends of energy efficiency, sustainability, healthy aging and population growth, insofar as efficiency in food production can be decisively improved. Here, AlzChem products offer attractive solutions in a wide range of different applications.
The company sees interesting growth prospects for itself in particular in the areas of human and animal nutrition, pharmaceuticals, agriculture, fine chemicals, metallurgy and renewable energies. The company's broad product range includes dietary supplements, plant growth regulators and precursors for corona tests.
AlzChem employs around 1,630 people at four production sites in Germany and Sweden, and at two sales companies in the USA and China. In 2020, AlzChem generated consolidated sales of around EUR 379 million and EBITDA of around EUR 53.8 million.