Future trends in diagnostics: What comes after Covid-19?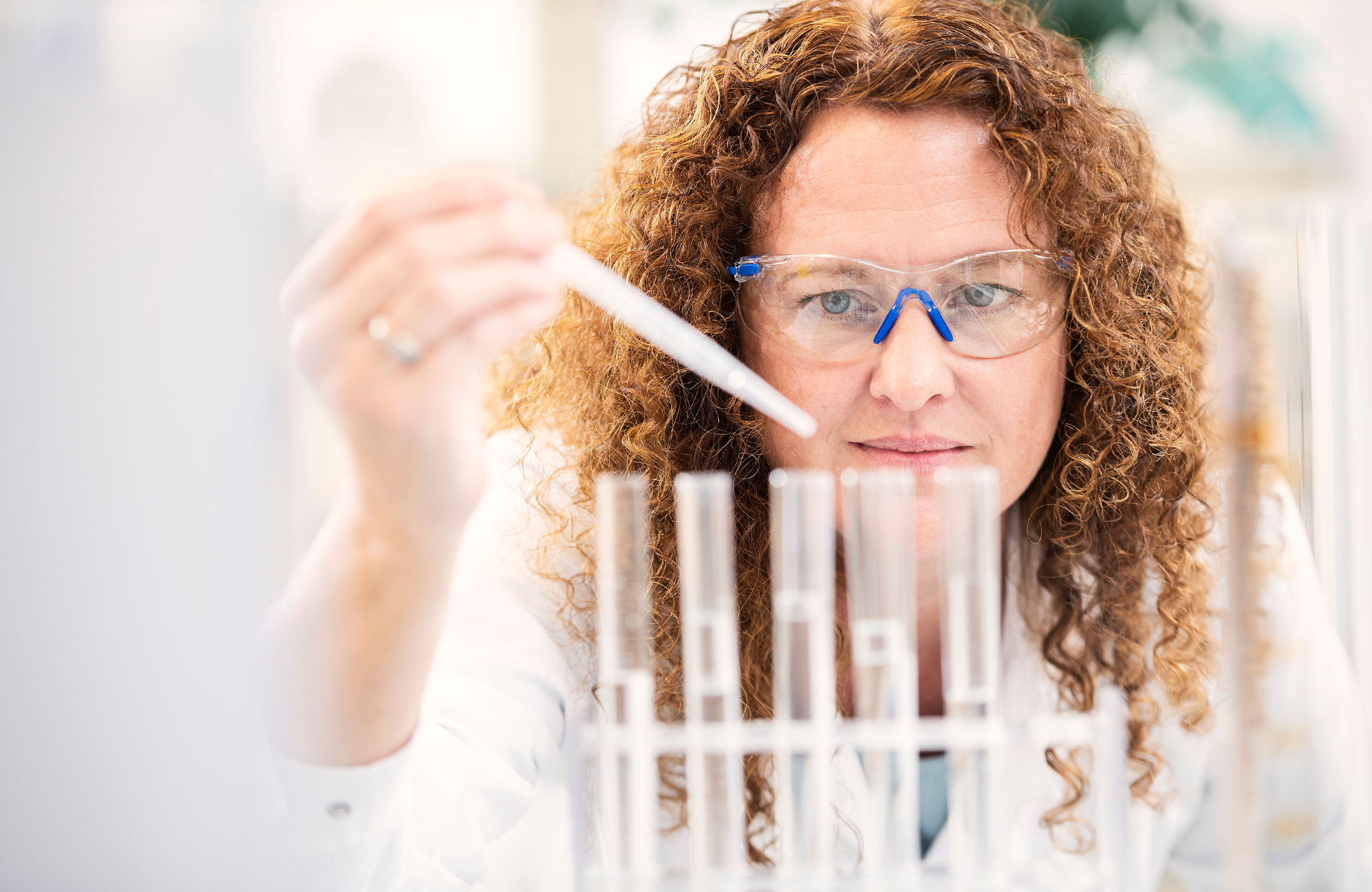 Since the start of the Corona pandemic in 2020, the demand for Alzchem's high-purity Bioselect® guanidine salts has been booming since the start of the corona pandemic in 2020 at the latest. The products guanidine thiocyanate and guanidine hydrochloride, both produced at Alzchem's Waldkraiburg site, are ideal as reagents for the Covid-19 PCR test kits. Guanidine thiocyanate is very popular for sample preparation prior to the actual PCR procedure: Guanidine thiocyanate removes the viral envelope (RNA) of the Covid spike protein, allowing precise analysis of the sample. Alzchem is very proud to have contribute to the fight against the pandemic since 2020.
At the height of the pandemic, approximately 2 million Covid PCR tests were performed per week in Germany. After more than two and a half years of the pandemic, testing is no longer as extensive. Of particular note are the summer months (only about 800,000 PCR tests/week). Along with the warm temperatures, covid case numbers are also decreasing. But was that it for Alzchem as a helper in the fight against the pandemic? The short answer is: No. According to experts, Covid-19 and its new variants will be with us for the next 10 years. The question of which applications PCR tests and, of course, Alzchem's guanidine salts will be used for in the future, in addition to Covid diagnostics, will be clarified in the next sections.
What are PCR tests?
Let's start at the beginning.
PCR stands for Polymerase Chain Reaction. It is a standard method of molecular biological diagnostics that can be used to detect viral infections or hereditary diseases, for example.
The principle is that PCR can be used to amplify specific DNA/RNA sequences outside a living organism - quickly and in large quantities. In this way, even small amounts of virus can be detected. Bioselect® guanidine salts isolate the DNA or RNA to be detected from the sample prior to the actual PCR procedure.
PCR tests are often referred to as the absolute gold standard in diagnostics because of their high accuracy. For example, the hit rate for a corona PCR is 98 %. In other words, the test detects infected individuals with 98% accuracy. Covid PCR tests are therefore much more accurate than the widely used Covid antigen rapid tests. These detect infected individuals at an average of only 76% (according to a meta-analysis by virologist Claudia Denkinger in the summer of 2021).
PCR tests find further use in diagnostics
Although the demand for covid diagnostics may decline in the future, the diagnosis of infectious diseases will continue to play a very important role. A PCR test can quickly and reliably determine which infectious disease a patient is suffering from. Is it influenza? Or is it covid-19? And which variant? A rapid antigen test cannot provide this diagnosis. PCR tests also have applications in forensics, agriculture (plant diagnostics), pharmaceutical drug analysis, general testing for bacteria and fungi (e.g., in food), HIV testing, and veterinary diagnostics.
Of all the diagnostic applications, however, the greatest growth is expected in the area of cancer diagnostics. Alzchem has already been working closely with the largest companies in this market for years, supporting them with its raw materials in early detection in the fight against cancer.
Another major growth market will be diagnostic tests for zoonoses that will emerge in the future. Zoonoses are infectious diseases that are transmitted between animals and humans. Corona virus is also an example of a zoonosis, as it was most likely transmitted to humans via a bat. Zoonoses also include swine flu, tuberculosis, rabies, plague, HIV, TBE, Lyme disease, and avian flu. As humans continue to encroach on animal habitats, new zoonotic diseases are occurring much more frequently today than in the past. Factory farming is also a contributing factor. About three zoonoses per year now spread from animals to humans. The good news, however, is that new zoonoses do not always have to be dangerous. Some new infectious diseases are harmless to humans - though dangerous and even deadly new infectious diseases are likely to continue. One positive piece of news is that during the Covid-19 pandemic, the necessary testing infrastructure for upcoming infectious diseases was created and expanded worldwide.
PCR testing and, relatedly, Alzchem's Bioselect® guanidine salts will continue to make a very important contribution to minimizing and slowing the spread of infectious diseases. Because where PCR tests are performed, guanidine thiocyanate and guanidine hydrochloride are also needed for sample preparation.
Here you can find more information about Bioselect®