The Creapure® Logo as a Seal of Quality: New Code-Tracking-Function on www.creapure.com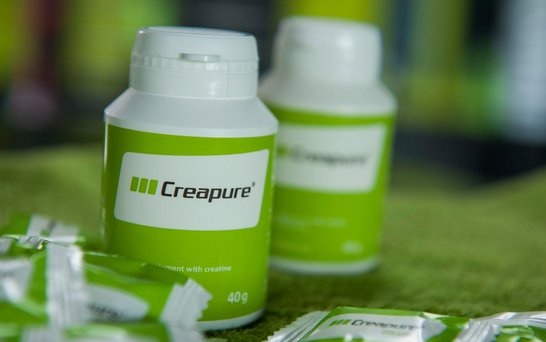 Creatine is considered one of the best researched and most effective dietary supplements in the world: The positive effect of Creapure® - the brand name of the creatine produced in Germany by Alzchem Trostberg GmbH - on performance, regeneration and health in general has been scientifically confirmed and recognized.
Creapure® is the purest creatine monohydrate, produced under controlled conditions in special facilities in Trostberg. The team at Alzchem ensures that Creapure® meets all quality standards for food at all times , and sells it - for further processing, for example - to customers who share this claim to the quality of their products.
Many Creapure® customers conclude a brand licensing agreement with Alzchem and use the Creapure® logo as a seal of quality on their products: It stands for high-quality and pure, creatine manufactured in Germany. Licensees are carefully selected and must meet specified quality criteria, which in turn are constantly monitored.
For easy traceability directly by consumers, Alzchem has now introduced a code tracking function: Each licensed Creapure® product is marked with an individual quality seal. This seal contains a six-digit number-letter combination that can be clearly traced back to a licensee listed by Alzchem. Among other things, this prevents trademark misuse through piracy and enables rapid legal tracking of trademark infringements. And most importantly, consumers can also quickly and easily check their product at www.creapure.com.
Try it out: Enter the quality seal code under "Buy Now" and receive confirmation with one click that it is a genuine Creapure® product - with Alzchem-quality creatine made in Germany.
Here you can find further information