For Functional Food
Creatine Monohydrate as functional ingredient especially for vegan and vegetarian products. Creatine is vital for life.
It supports the energy metabolism of all our cells: Immune cells, brain cells and muscle cells.
The human body naturally produces about half of the daily creatine requirement. The remaining amount needs to be obtained from foods of animal origin: Fish and meat.
Since plant-based foods do not contain any creatine, vegans and vegetarians usually have lower creatine levels compared to non-vegetarians.
To support the energy metabolism, especially of vegans and vegetarians, dietary intake of creatine is essential.
Creapure® is creatine monohydrate and the best source of creatine for the body.
Consumers and Sustainability
The individual's nutritional style plays an important role for personal well-being and health AND at the same time for the general welfare, the environment and animal health.
This results in a strong demand for solutions meeting the individual and the sustainable needs.
Solutions for foods that
reduce the impact on the environment.
supply all nutrients for a well-balanced diet to vegans, vegetarians and flexitarians.
It means finding ways to create "completed" plant-based products with functional ingredients.
Creapure® completes the nutrient profile of your vegetable and vegan products and supports customers in living a sustainable life.
Creapure® for vegans and vegetarians
Creatine is needed for a balanced diet. It is not supplied through a plant-based diet as creatine is naturally found only in foods of animal origin: Meat and fish.
Compared to non-vegetarians, vegans' and vegetarians' creatine levels are lower.
Vegans need to synthesize all creatine and vegetarians most of their daily creatine requirements.
For the synthesis of creatine, the body needs the amino acids glycine, arginine and methionine (appr. 40 % of an average person's daily methionine intake).
Thus, food containing creatine also helps to spare arginine, glycine and methionine.
Practical studies give evidence that a supplementation with creatine monohydrate increases creatine levels in vegetarians / vegans and therefore increases neuropsychological and physical performance.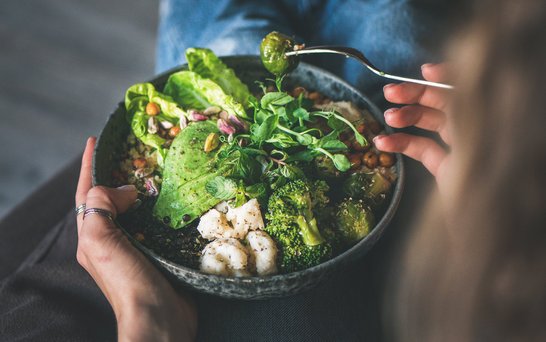 Creapure® in different foods
Creapure® is creatine monohydrate and the best source of creatine for the body.
Creapure® can be added to
Meat substitutes
Dairy alternatives
Dairy products (yoghurt, ice cream, whey drinks)
Bars and cereals
Muffins
Creapure® makes these products more nutritious and assures that vegans and vegetarians benefit from an optimum creatine supply.
Creapure® is generally recognized as safe (GRAS 000931) for the use in food.
It is a permissible ingredient for foods (Regulation (EC) No 1925 / 2006) that can be advertised with two approved health claims Art. 13(1) and Art. 13(5).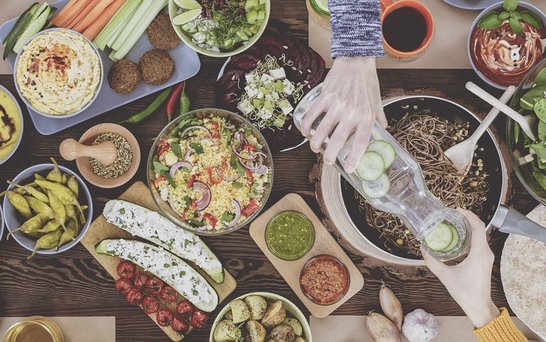 Quality
Creapure® from Alzchem
is the purest form of creatine monohydrate on the market.
is 100 % made in Germany.
ensures a continuous high quality level due to continually monitored manufacturing and analytical controls.
is manufactured in a dedicated GMP plant and is IFS FOOD certified, a quality standard recognized by the "Global Food Safety Initiative".
is free of any animal-based products / raw-materials and suitable for vegetarians and vegans.
Here you can find our products