Why creatine is important in vegan diets: Creapure® interview with Mr. Raw (vegan and raw foodist)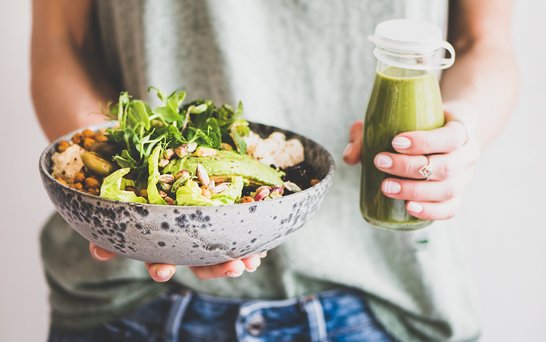 Creatine has been used in sports for decades as it improves performance - that's well known. Many people are not aware that creatine is also essential for vegans and vegetarians. Creapure® interviewed Mr. Raw, himself a committed vegan and raw foodist.
To be healthy, fit and able to perform requires a balanced diet that provides the body with all the important macro- and micronutrients and vital substances. Mr. Raw has been advocating this for a long time. A balanced diet includes also a source of creatine. As the body can only produce a part of the necessary creatine itself, the rest must be obtained through food. However, creatine naturally occurs only in animal products. Therefore, vegans and vegetarians are completely dependent on the body's own creatine synthesis. From a nutritional and health perspective, for this group of people it is required to take creatine as a dietary supplement.
Since Mr. Raw himself takes and also sells only high-quality and pure products, Creapure® is his first choice as a creatine source.
Creapure® and Mr. Raw talk about the benefits of a creatine supplementation not only for physical performance, but also for mental fitness, bone and heart metabolism, as well as the immune system. It also explains what creatine is, which foods do contain creatine, and why it is particularly important, for vegans and vegetarians.
Have a look and at the interview on YouTube:
More information about our product Creapure® can be found here