Technical Gases
One of the main applications of Calcium Carbide is the production of acetylene gas.
CaC2(s) + 2H2O(l) -> C2H2(g) + Ca(OH)2(s)
Besides its use as a major chemical building block, acetylene is the hottest burning standard welding gas and consumes the least amount of oxygen for complete combustion.
C2H2(g) + 2,5O2(g) -> 2CO2(g) + H2O(g)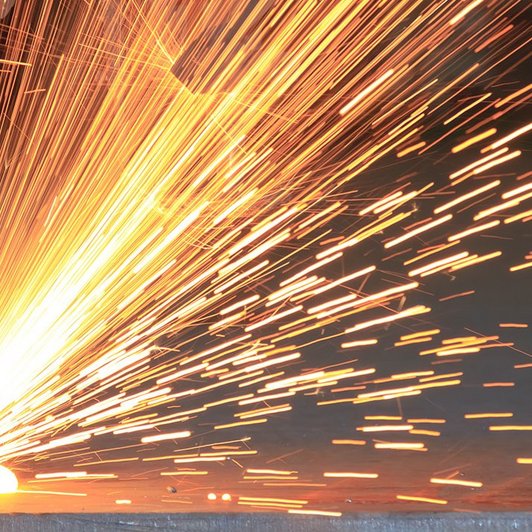 Calcium carbide in purest quality
The combustion produces a flame temperature of over 3300°C and releases 11.8 kJ/g.
Alzchem provides Calcium Carbide in the right granulation and with low impurities. A sophisticated supply chain with exchangeable containers transported on rail, truck or ship ensures highest delivery safety.
Take a look at our product list